about...

Amanda has been working with glass for around 9 years, being a self taught artist, she truly understands the material. Her work shows her love of colour and has a happy joyful quality to it. Amanda's work is influenced by her everyday landscape, living in North Cornwall by the sea you can see Cornish villages and seaside harbours visibly jump into her designs. She is famous for her brightly coloured birds and original scenes of Totterdown in Bristol, these being so popular she has become the top selling fused glass artist in Bristol Handmade Glass in Clifton.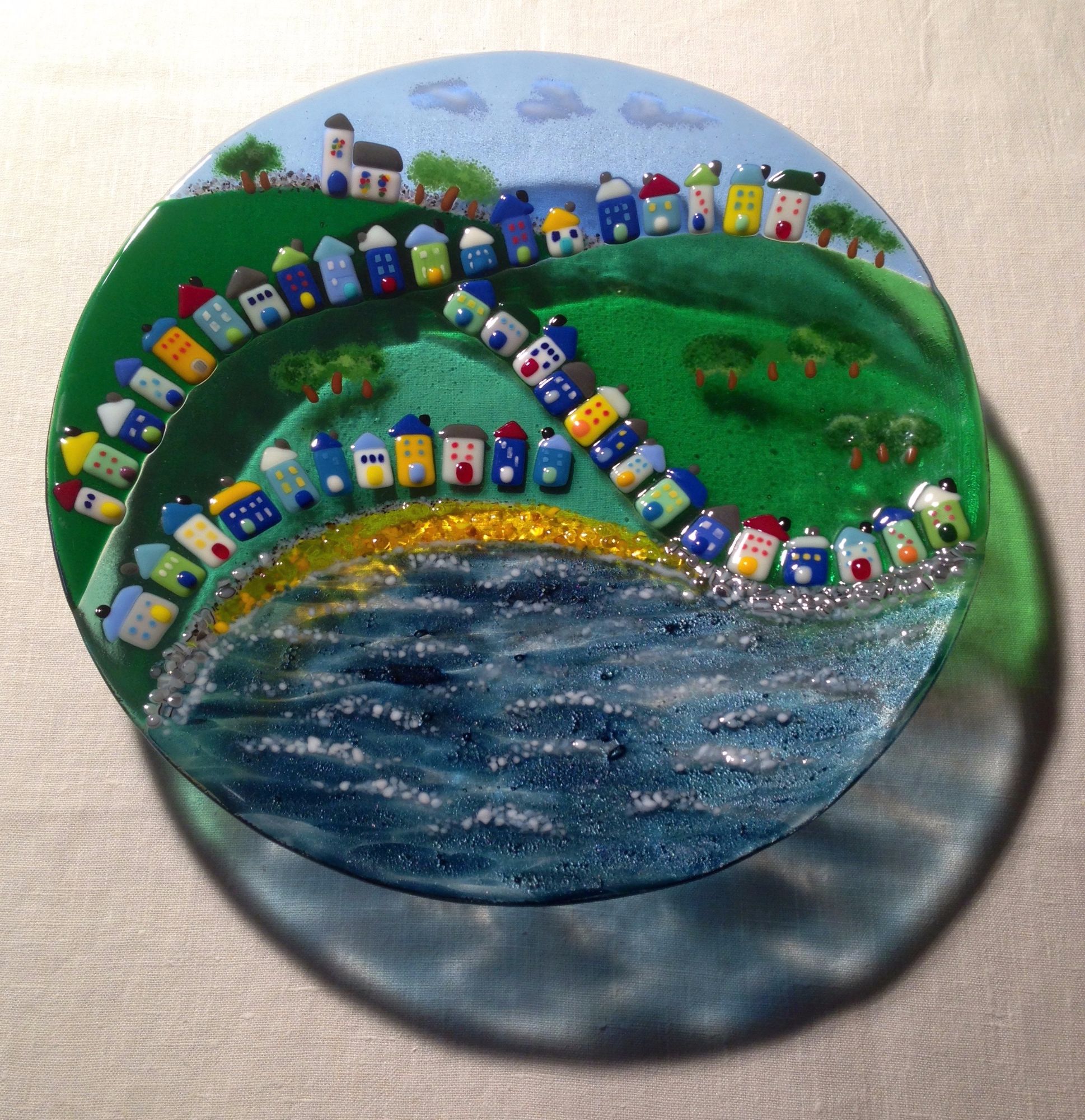 'For my 5th Birthday my Aunty Margery gave me a craft book called 'The do it all Book' I've been hooked on creating ever since! I first encountered working with glass on a stained glass evening course, and I fell in love with the colours and the patchwork quality of the technique. I then moved on to kilnforming glass after buying my first little kiln. Working in a narrative style each piece of my glass always has a story to tell, from my brightly coloured birds reminiscent of my childhood spent in Australia, to my little houses on hills inspired by the Cotswold countryside.
Amanda has built up a loyal following of returning customers on the craft fair circuit, and also returning students for her glass fusing courses which she teaches from her own studio. If you are interested in learning about fused glass then booking onto one of her glass fusing taster days is a must!